My name is Maria Johansson Cruz. My husband Leo and I have run Rosaleda Fastigheter since 2008 with the motto "We are not the biggest but we are the best in our field". We took over Rosaleda properties from Inger Jonsson, who started the company in 2003, and both she and we have always worked to ensure that both sellers and buyers are satisfied in a deal.

To achieve this, we have gathered a lot of knowledge and experience about the surrounding legal part, about real estate and how to manage these, about the local areas and specific markets on the Costa Blanca. We have also built up a stable network of reliable, skilled people and companies in real estate services, construction and renovation, banking and law.

And then perhaps the most important thing - Together with our fantastic employees we have learned to listen to each individual customer's thoughts and ideas about their very own dream home, in order to realize these and find the property that becomes your own "place in the sun".
We follow both the seller and the buyer through the process of closing or starting up a whole new chapter in life.

Do you want to invest in life and FOR life - We are here to help you lay the new foundation with you!

Welcome to us at Rosaleda Fastigheter!
Rosaleda Fastigheter has a wide range of the best homes for sale on the Costa Blanca
Our office in Torrevieja has many fine properties for sale in the southern part of the province of Alicante. With us, you have access to the properties that suit you best: From a modern, luxurious and spacious villa to a smaller, cozy apartment, but with us you are guaranteed the best of those available on the market. Our business concept is that we should be the best in our field and collaborate with other estate agents who work in the same way. We work only with the best estate agents, who are the best in their area on the Costa Blanca. Which means that no matter WHERE you want to find a property, we can get the best one for you. These agents, just like us, have contracts, certificates and valid documentation on the properties that are marketed on all our websites.
We have chosen only to market properties whose owners we have a contract with on our website, so that our selection is safe and valid for each customer.
At Rosaleda Properties we help you sell your property in Spain
| | |
| --- | --- |
| Another feature of our real estate business in Torrevieja is to offer help to all clients who wish to sell their property. Our real estate agents will be in charge of using all the necessary strategies to find a buyer, in the shortest possible time. | Thanks to our long experience in buying and selling properties in Costa Blanca, we know what criteria need to be used to call the attention of a future owner. Relying on Rosaleda Properties you can worry about other issues in your life. If you want to sell your house, leave it with us! |
Our team
Maria Johansson Cruz
+34 645 508 772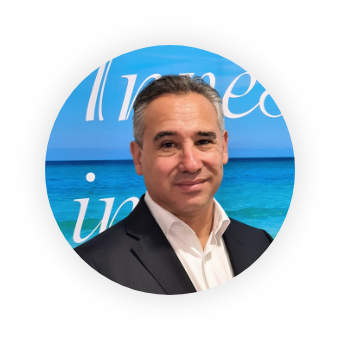 Leo Cruz
+34 677 270 690